Online Tutors – Importance & How to Find Them
In today's digital age, the concept of online tutoring has evolved from being a mere supplement to traditional education to becoming a cornerstone in its own right. Whether it's a private tutor to help your child excel in mathematics or a specialised online tutor service for college-level physics, the range of tutoring services available is more extensive than ever. Finding the right tutor can be a game-changer, and with a plethora of tutor websites, the search for the perfect fit has never been easier. But how do you navigate through the multitude of online tutoring sites and tutor companies to find a tutor that meets your specific needs? Welcome to our comprehensive guide that aims to answer just that.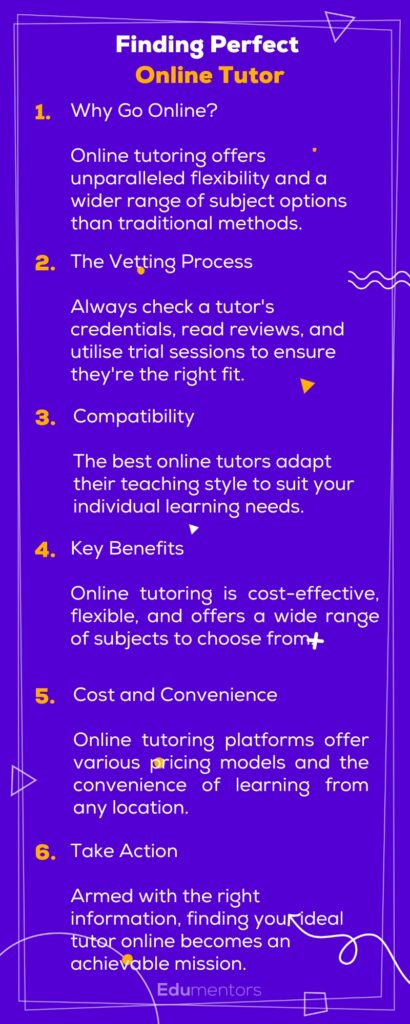 Why Online Tutoring Becomes So Popular?
The Shift from Traditional to Online Tutoring
For years, traditional tutoring has been the cornerstone of supplemental education. Parents and students alike trusted this tried-and-true method for its face-to-face interaction and personalised attention. However, the limitations of this model have become increasingly apparent. Scheduling conflicts, geographical constraints, and limited subject matter expertise in local areas are some of the challenges that plague traditional tutoring.
The ability to find tutors online opens up a world of experts in a wide variety of subjects, from mathematics and science to art and music. You're no longer restricted to the handful of tutors who live within a commutable distance, but have the freedom to choose from a global talent pool. This adaptability and global reach are what make online tutoring not just an alternative, but often a preferred method of educational support.
The Time for Class 2023 survey, published Tuesday, found that 31% of students prefer face-to-face instruction over other modes of instruction, but the remaining 69% prefer fully online, hybrid, or blended learning options.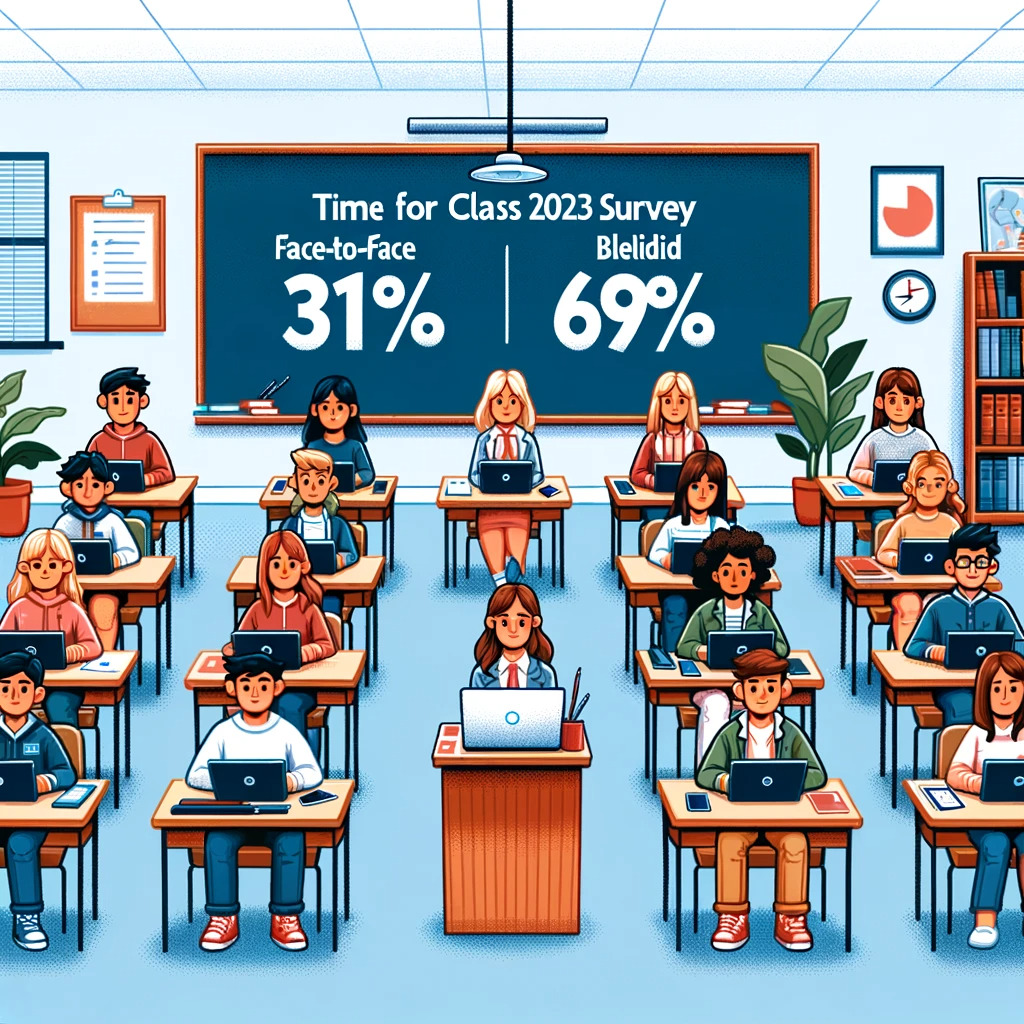 The Impact of COVID-19 on Online Education

Demand on online tutoring over the past decade has changed significantly. Our chart paints a clear picture. From 2009 to 2017, the numbers moved up and down like waves on a beach. Then, in 2017, we saw a big spike, the highest point on our chart, much like the crest of a big wave. After this peak, the numbers settled down, staying relatively consistent, like calm waters.
However, by 2020, there's a hint of an upward movement again. The change is caused by the COVID-19. Given this recent shift, I strongly believe we're on the brink of another rise. The trend is showing clear signs of moving upwards, and it's an exciting time to watch and see where it heads next. Be prepared, because all signs point to the trend climbing once more!
Why COVID-19?
The COVID-19 pandemic has had a profound impact on almost every aspect of our lives, and education is no exception. When schools shut their doors and traditional tutoring services were put on hold, the educational community turned to online platforms as the primary means for uninterrupted learning.
This period became a litmus test for online education, and it passed with flying colours. The pandemic highlighted the inherent flexibility of online tutoring—the ability to adapt to different situations without compromising the quality of education. It allowed students and tutors alike to pivot quickly, transforming their homes into virtual classrooms and continuing the learning process without missing a beat.
Moreover, the crisis elevated the importance of being able to find tutors online. With social distancing measures and lockdowns in place, the search for qualified educational support moved entirely to the digital realm. This shift not only validated the efficiency of online platforms but also their potential to become the future of education.
Subjects for Online Tutoring in the UK
In the United Kingdom, the demand for online tutoring spans a wide array of subjects. However, some subjects are particularly more sought-after than others. This can be attributed to various factors, including the complexity of the subject, its relevance to academic curricula, or its applicability to professional fields. To help you understand this better, we've compiled data into a bar chart that outlines the most popular subjects for online tutoring in the UK.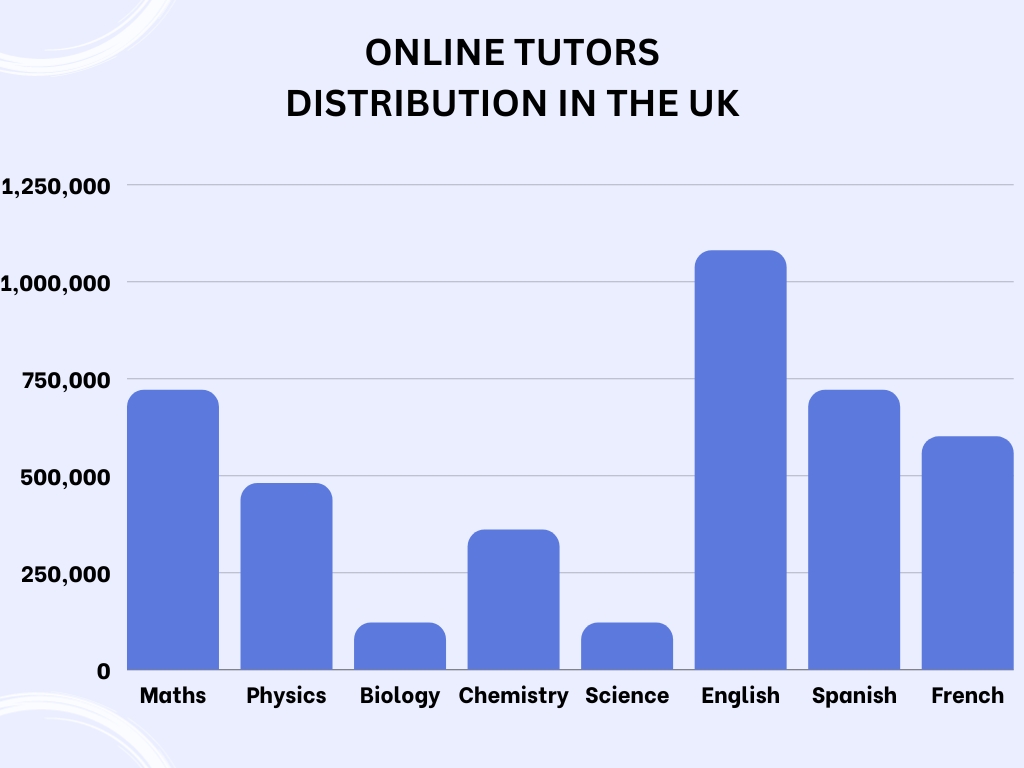 Mathematics
Unsurprisingly, Mathematics tops the list in technical subjects list. With its integral role in both school curricula and various professional fields, many students seek additional help outside the classroom to improve their maths skills.
Science (Physics, Chemistry, Biology)
Science subjects like Physics, Chemistry, and Biology are also in high demand. These subjects often require not just theoretical understanding but also practical skills, which online tutors can effectively provide.
English Language and Literature
Given that English is the primary language of instruction in the UK, mastery of both English Language and Literature is crucial for academic success. This makes it a popular choice for online tutoring.
Foreign Languages
With globalization, the ability to speak multiple languages is a valuable skill. Consequently, many opt for online tutoring in languages like French, Spanish, and Mandarin.
Benefits of Online Tutoring
When it comes to educational support, the landscape has significantly evolved in the last few years, thanks in part to the growing prevalence of online tutoring. While traditional tutoring certainly has its merits, the benefits of online tutoring are hard to overlook. Let's delve into some of these advantages that are making online tutoring a go-to choice for learners worldwide.
Cost-effectiveness
One of the most compelling benefits of online tutoring is its cost-effectiveness. Unlike traditional tutoring, which often involves travel expenses or higher fees for in-home sessions, online private tutoring eliminates these additional costs. Some of the best online tutoring websites offer competitive pricing models, including per-minute billing, which ensures you pay only for the time you spend in a tutoring session. This cost-effective approach makes quality education accessible to a broader audience.
Flexibility and Convenience
In today's fast-paced, ever-changing world, the concepts of flexibility and convenience have moved from being mere luxuries to absolute necessities. The traditional educational model often operates on a rigid timetable that doesn't always align with everyone's individual commitments or lifestyle. Here's where online tutoring platforms have a distinct edge over their traditional counterparts—they offer unparalleled flexibility.
Whether you're an early bird who finds mornings most productive or a night owl who prefers burning the midnight oil, online tutor sites cater to all. Imagine the convenience of fitting a calculus session before your morning coffee or discussing Shakespeare late into the evening—all possible thanks to the flexible scheduling options provided by these platforms. The ability to find a tutor online who can meet according to your timings removes one of the significant barriers to effective learning: scheduling conflicts.
But the convenience offered by online tutoring platforms extends beyond flexible timing. These platforms break down geographical boundaries, opening up a world of educational possibilities right at your fingertips. Gone are the days of commuting to a physical location for a tutoring session. Now, your classroom is wherever you choose it to be, provided you have an internet connection. Whether it's the comfort of your bedroom, a quiet corner in a local café, or even an international setting if you're travelling, learning can happen anywhere.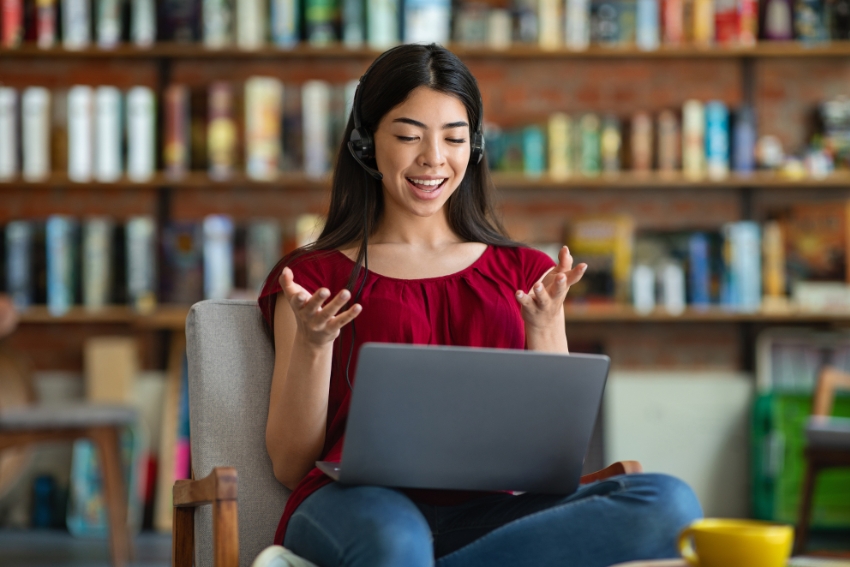 Flexibility and Convenience
The convenience factor of online tutoring is another game-changer. Remember the days when you had to rush through dinner to make it to a tutoring session across town? Those days are gone. With online tutoring, your learning environment is as close as your laptop or tablet. Whether you're at home, in a library, or even on holiday, all you need is a stable internet connection to turn any space into a classroom. The hassle of commuting is eliminated, saving you both time and energy that can be better invested in the learning process itself.
This flexibility and convenience are adapting education to fit modern lifestyles. Many students juggle multiple responsibilities—school, extracurricular activities, part-time jobs, and family commitments. The ability to schedule sessions at times that can weave seamlessly into this intricate tapestry of commitments is invaluable.
Moreover, the freedom to choose your learning environment enables a more personalised educational experience. Whether you prefer the quiet solitude of your bedroom for focused study or the gentle buzz of a local café for creative inspiration, online tutoring accommodates your personal learning style in a way that traditional methods can't.
Wide Range of Subject Options
The most remarkable part? The best online tutors are just a click away. With user-friendly interfaces and advanced search options, finding a tutor who is an expert in your area of interest has never been easier. You can often view ratings, reviews, and credentials, ensuring that you find a tutor who not only knows their subject matter inside out but also matches your personal learning style.

Another unique benefit of online tutoring is the availability of niche subjects that may not be as commonly taught in traditional settings. Whether you're interested in the intricacies of game theory, the philosophy of artificial intelligence, or the history of Renaissance art, there's likely an online tutor who specialises in that very subject. This range of options also makes interdisciplinary learning more accessible, allowing you to blend different fields of study for a more comprehensive educational experience.
Best Online Tutoring Platforms
When it comes to online education, we are spoiled for choice. The digital age has ushered in a variety of online tutoring sites, each with its unique set of features, benefits, and specialisations. This vast array of options is both a blessing and a challenge; while it offers numerous avenues for learning, choosing the best online tutoring platforms can seem daunting.
Among the sea of available options, one platform that particularly stands out is Edumentors. What sets Edumentors apart is its focus on one-to-one tutoring sessions, ensuring that each student receives individualised attention. Moreover, Edumentors prides itself on its roster of tutors, all of whom hail from top UK universities. This gives students not just the advantage of high-quality tutoring but also a chance to interact with individuals who have excelled in some of the world's most esteemed educational institutions.
Broadly, online tutoring platforms can be categorised based on their areas of focus. Some are tailored for academic subjects, offering support in mathematics, science, and the humanities. Others might focus on vocational training, providing courses in fields like coding, digital marketing, or cooking. There are also platforms dedicated to the creative arts, offering lessons in music, painting, and photography.
Different platforms employ varied teaching methodologies that can significantly affect your learning experience. Some might use a more traditional, lecture-based approach, while others could employ interactive, project-based learning. Knowing your learning style can help you pick a platform that complements it.
The user experience is another critical factor in your choice. A well-designed, intuitive interface can make your educational journey smoother and more enjoyable. Look for platforms that offer features like interactive whiteboards, chat options, and the ability to replay lessons.
How to Find the Perfect Tutor Online?
Finding the right tutor can be as crucial as choosing the right online platform. The following guide will help you navigate through tutor websites, showing you what to look for to find the perfect tutor online.
Take a Look at Tutor's Profile
The first step in your quest to find a tutor involves vetting potential candidates. Most online tutoring platforms and online tutor websites offer profiles complete with credentials, areas of expertise, and reviews from other students. Best online tutoring websites even provide video introductions or sample lessons, giving you a sense of the tutor's teaching style.
Compatibility is Key
Compatibility is perhaps the most critical factor in a successful tutor-student relationship. This goes beyond subject knowledge and into the realm of teaching styles and interpersonal dynamics. Ensure that your tutor is not only an expert in the subject matter but also someone with whom you can communicate effectively. Private online tutoring platforms often provide a trial session, which can be an excellent opportunity to gauge this compatibility.
Communication Matters
Speaking of communication, it is essential for a seamless learning experience. Whether you opt for online private tutoring or group sessions, you should be able to freely ask questions, seek clarifications, and provide feedback. The best online tutors are those who not only disseminate knowledge but also engage in active dialogue with their students. Platforms known as the best online tutoring platforms often feature integrated chat options and even virtual 'breakout rooms' for more focused discussions.
Tips for the Search
Use Advanced Search-Most online tutor sites and online tutoring sites offer advanced search options. Use these to filter tutors based on subject, availability, and even teaching language.
Read Reviews-Always look at reviews from other students. They can provide insights into the tutor's teaching style and effectiveness.
Check Credentials-Look for tutors with formal qualifications, especially if you are seeking help in specialized subjects.
Trial Sessions-Make the most of any trial sessions offered. These are your best chance to assess not only the tutor's subject expertise but also their compatibility with your learning style.
Chat Before You Commit-Many online tutor service providers allow you to chat with potential tutors before booking a session. Use this feature to clarify any questions you may have.
Tips for Choosing the Right Platform
How to Find a Tutor-Use the search and filter options to zero in on tutors that meet your specific needs.
Best Tutoring Website-Look for platforms that have a wide range of subjects and multiple tutors to choose from.
Private or Group-Decide if you prefer one-to-one private tutor sessions or group tutoring classes.
Expertise-Make sure to check the qualifications of the expert tutor you're interested in.
Cost-Different platforms have different pricing models. Choose the one that fits your budget but doesn't compromise on quality.
By considering these aspects and using the best online tutoring platforms, you'll be well on your way to finding the perfect tutor for your needs.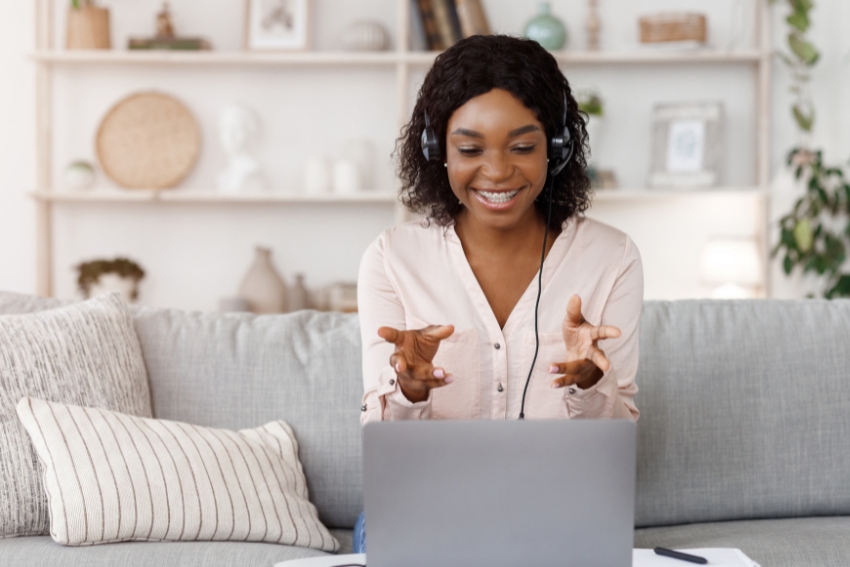 Online Tutoring Platforms
Navigating the world of online tutoring platforms can be overwhelming. In this section, we'll delve into some of the best online tutoring platforms to help you find a tutor that suits your needs. We'll look at Chegg Study, Tutor.com, Skooli.com, and Edumentors, breaking down what each has to offer.
Edumentors stands out for its focus on one-to-one tutoring sessions and its roster of tutors from top UK universities. Whether you're searching for tutoring classes or more specialised tutor lessons, Edumentors has you covered. With an emphasis on private online tutoring, it offers a unique and highly effective online tutor service.
Chegg Study is a go-to tutor website for many students looking for tutoring lessons in a wide range of subjects. From math to music, Chegg Study offers private tutor lessons and allows you to find tutors online with ease. The platform offers expert tutors, making it one of the best online tutoring websites.
Tutor.com is another excellent option when you're looking to find a tutor. The platform offers tutoring classes in over 40 subjects and connects you with expert tutors. You can search for tutors based on your specific needs and even find a tutor online via their mobile app. Tutor.com is a high-quality online tutor service known for its best tutors.
Skooli.com specialises in online private tutoring for students in grades K-12 and college. This tutoring site allows you to find tutors based on your academic level and subject needs. They offer a unique online tutor service, making it easy to search for tutors and schedule tutoring lessons. Skooli.com is one of the best online tutoring platforms for personalised, student-focused learning.
Conclusion
Choosing the right platform is essential. Whether you opt for online tutor service giants like Chegg Study and Tutor.com or prefer the specialized services of Skooli.com and Edumentors, remember that the best online tutoring platforms are those that align with your educational goals and learning style.
Tutoring lessons can be a pivotal part of your educational journey, offering not just academic support but also the opportunity to gain confidence in your abilities. The best tutors are those who can adapt their teaching style to meet your needs, making the process of private online tutoring a collaborative effort.
We've explored various tutor websites, dissected how to vet potential tutors, and even provided tips for tutoring classes. Now the ball is in your court. How to find a tutor is no longer a mystery but a mission you're fully equipped to undertake. So go ahead, find tutor online, and take the next step in your educational journey.
---